5 Tips For Improved Customer Experience in 2017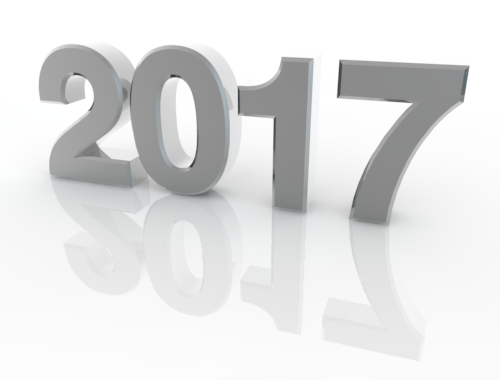 Today I'm pleased to share a post by small business journalist, Charlie Wilson.
The marketplace is constantly changing. New trends emerge every other week. With the rise of social media, anything has the potential to go viral – from epic customer experience fails or a funny picture to a clever or heart-warming customer service response.
Customers will have an experience with you whether you plan for it or not. Given that the risk to your brand from a customer experience can go viral, either for or against you, it's important to define the experience you want to give customers – the emotions you want to elicit from them – and then execute on your strategy. In the Age of The Customer, a default customer experience just won't cut it anymore.
These five tips will help you hit the ground running in 2017.
1.         Be Ready to Pivot
To stay in the game, your plans will need to be at least one step ahead of your customers' needs and you will be ready to act fast to meet their changing demands.
According to Amy Gallo in her article The Value of Keeping the Right Customers 'it can cost anywhere from 5-25 times the cost of acquiring a new customer when compared to keeping an existing customer satisfied'. In another article by Peter Kriss, The Value of Customer Experience, Quantified, goes on to say that 'customers who had the best past experiences spend 140% more compared to those who had the poorest experiences'.
Trends come and go, nothing stays a viral hit – even social media apps have proven to have a time limit (Vine, anyone?). Sometimes in business we tend to focus solely on what the competition is doing, often forgetting where our focus should be: on customers.
Engage with your customers; get to know them and understand what they want. You need to listen and ensure that your product or service is still meeting their needs, and if it isn't, be ready to adapt. Once you recognise that there is something you can or should change, you need to do so quickly. To be able to do that, you need to have the financial resources to pull it off. Having some money set aside for this can be a good idea.
2.         Communication is King
Declan Mulkeen says that regular communication makes change easier; Keeping an open line of communication to your customers can provide a well of new ideas and listening to your customers' feedback about the products and services you are offering is a great opportunity to identify your strengths and weaknesses!
Social media platforms have changed the way customers interact with business. It is imperative that businesses big and small have a presence online and manage that presence. Often customers will take to Facebook or Twitter to vent their frustrations, if you have a presence there, you can engage with them and turn their negative experience into a positive one. If they are praising your business, you can thank them.
Many companies hire social media managers as part of their customer relations teams. If your online presence if upbeat, fun, respectful, and polite, your social media responses could even go viral.
3.         Delivering on the Brand Experience
As Steve Olenski quite rightly says in his Forbes.com article (July 13, 2016), 'not everyone may understand the deeper application for a consumer brand that does not offer a tangible product'. What he means is that some brands are the experience, such as a sports organisation like the NRL or NRL.com.au; sure, there is merchandise for sale in the form of hats and jersey's but by-and-large the brand is the experience (going to see a game).
On the other end of the spectrum there are product based brands, some have become so well known that they have literally become synonymous with the product. Is it not now vernacular to xerox as (to photocopy) and one can provide a band-aid solution.  Of course, we all Google things these days too!
Yet others somehow bridge the gap between product and experience, take Coca Cola for example with its well know slogan "Taste the feeling!". The brand and the experience have become intertwined. Coca Cola not only communicates brand recognition, it represents an experience of fun, summer, and outdoor living.
We can't all compete with the NRL and Coca Cola but we can deliver smart brand experiences by capitalising on vernacular branding choices and using synonymous language. For example; the branding choice Lend Capital; A branding choice that says 'We provide small business loans'.
4.         Loyalty is a Two-Way Street
Clever use of social media, email marketing and engaged customer service helps make large companies more relatable and builds brand loyalty. If customers are loyal to your brand they should be rewarded. This can be as simple as getting a free coffee after buying nine, or earning points on purchases which can be built up to cover the cost of another product. 500 billion peer impressions are created online each year. Each of those impressions has the potential to be converted into ROI.
"If we consistently deliver good products and services across our organization, if we mean what we say and say what we mean, if we under-promise and over-deliver, the potential for our organization to not only grow but reach extraordinary heights is real." Sue Cockburn
5.         More Touchpoints
According to research carried out by McKinsey & Company, it is important to be aware of the entire customer journey before, during and after the purchase of the product or service. Often this journey will involve multiple touchpoints and channels, including initial phone calls about the product, calls to and from customer service staff, home visits from consultants and numerous web and mail interactions.
In other words, the customer experience is the sum of all the interactions a customer has with you and includes marketing and sales, service delivery, technical support, price negotiation and reselling, loyalty, and brand awareness.
It is important that the various divisions within the organisation are aligned and aware of each other's activities, to provide a consistent service to the customer and to be aware of the how the customer sees the service as a whole.
About the Author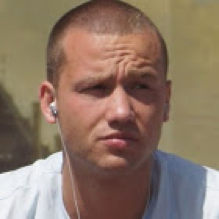 Charlie Wilson is a freelance writer and small business journalist who has lived and worked all over Australia collaborating with other freelancers and start-ups. His background and success in small business has equipped him with a vast network of contacts and broad range of experiences within the Australian entrepreneurial scene. Follow Charlie on Twitter for more insights into Customer Experience and Small Business.