4 Online Customer Service Mistakes (And How To Avoid Them)
Today's post has been guest written by Ludivine Kasteleyn from iAdvize.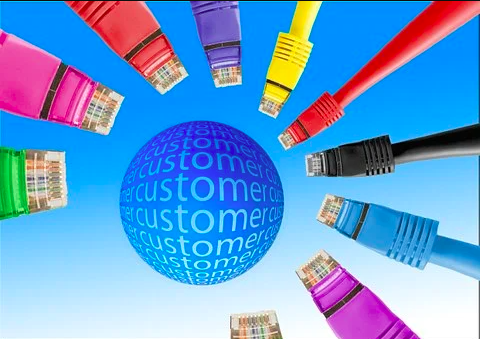 (Image courtesy of Pixabay)
Be it over the phone, in person or via live chat, your customer service agents are the face of your brand. Their embodiment of your corporate identity will depend on the style of language they use and the way they deal with customer issues. The training your brand provides and the sense of belonging agents feel towards the brand will determine how consistent the quality of customer service is.
However, in addition there are some golden rules that all chat agents should keep in mind and some bad practices they must steer clear of!
1.   Making your customers wait
Never make a visitor wait more than 45 seconds after they send a chat message.
Everyone hates waiting and online customers are increasingly less tolerant of slow responses. Even if the response time perceived by the customer often differs from the real response time, it is their perception that counts and it is undeniable that your brand image will suffer from making visitors wait.
Advice: be responsive and reply as quickly as possible! We are in the 21st century, your users are connected, regardless of their age. They are used to getting answers and information instantly. If you are not there to answer them in real time, be aware that they might have another window open, where they might be chatting with an agent on a competitor website. You should always aim to answer a customer's first message within 15 seconds and the subsequent messages within 45 seconds.
2.   Giving the wrong tone
Don't come across as too distant or too friendly! Capital letters and too many exclamation marks are to be avoided as this might make you seem aggressive. Also, it is important to avoid words with strong negative connotations like "problem" or "impossible".
Advice:
Be helpful and constructive – offer solutions to your customers' problems.
Flawless spelling is part of showing you know customers deserve the best.
And despite these golden rules, there is scope for adapting to each customer. If a customer uses lots of emoticons, follow tune in their style! As long as your tone is not more familiar than theirs and that you're following the brand guidelines, there should be a certain level of spontaneity in the exchange!
3.   Not taking responsibility
Don't send too many pre-recorded answers to your customers. This will make you look like a robot and give them the impression that you are not sensitive to their problem. There is nothing worse than feeling like you're not being taken seriously. The customer is always right, no matter how complex or unusual the request may be.
You have to adapt your answers to your customers' specific needs and offer them the appropriate advice.
Advice: Show that you are taking things to heart. Even if the customer's problem is not your own fault, you should apologise because you're sorry they're experiencing this! Say "I'm sorry" instead of "We're sorry". The exchange should be between two human beings, not an institution and a number. Make your customers feel special: personalise your answers so that they will feel like you are listening to them and that their request will be dealt with as soon as possible. A happy customer is a loyal customer.
4.   Not living up to promises
Don't give hope if you cannot live up to what you've promised. Above all, customers want to ensure they're getting the right information.
Advice: Obviously, having excellent knowledge of your products and services is the best way of satisfying your clients. However, if you don't have the answer, apologise and say so. Be honest with customers, tell them you're going to find the information they're looking for or if necessary, redirect them to a more suited agent.
Ludivine Kasteleyn is a member of the Marketing Team at iAdvize, a real-time customer engagement platform based in France. It's a cloud-based tool which provides live chat, click to call, video chat and most recently, a community chat solution. You can follow them on Twitter at @iAdvize_int.