A Day In The Life Of A CX Manager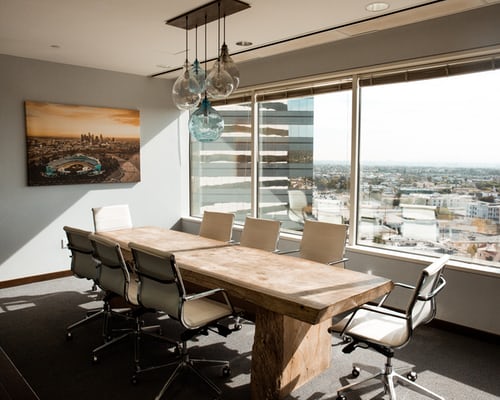 Image courtesy of Unsplash.
A good friend of mine in the CX community is Jeremy Watkin. We met over Twitter about 5 years ago and it's on Twitter where he posts always-interesting CX Questions Of The Day (#CXQOTD if you're on Twitter and want to see some of them).
Yesterday he asked: "What does a day in the life of a CX professional look like?" and the bulk of what follows made up my response.

When I was managing a CX program, every day was different. But here's a view of what a typical day might've looked like.
It's important to keep your knowledge up to date so on the tram into work or the plane (I travelled to our company's headquarters in Sydney HQ virtually weekly) I'd be reading as many CX articles as I could. Anything I found interesting, I would send to my Twitter followers using Buffer to schedule them to drop every couple of hours. It's also important to build and maintain your personal brand.
When I got to work the first thing I would do is open the email I'd received from our market research company with the list of 0/10's we'd received from respondents to our NPS question in surveys conducted the day before. I'd then find out who the account manager was for those customers and allocate them for the account managers to follow up. It's critical that you respond to highly dissatisfied customers as soon as possible in order to maximise your chances of retaining them – they're already half way out the door!
I'd then spend the day talking with different stakeholders within the business to understand the challenges they were currently facing and how I could be helping them reach their goals – and of course how they could be helping me reach mine.
I'd also spend a lot of my time presenting. The audience would vary from the board to executives to members of my team to other teams within the wider business. The things I'd be presenting on included:
Issues our customers were facing, the implications both for them and us, what we needed to do to address those issues and the resources required to do it.
The CX strategy (which I was developing at the time so there were a lot of presentations on this).
The results of recent market research studies or deep dives into specific issues we were investigating.
What CX means, how it related to overall organisational goals, and what people could be doing in their day-to-day jobs to help.
I'd also be conducting workshops with key stakeholders to develop CX initiatives, fleshing them out with our CX Design team and then working with CX Program Managers to schedule and prioritise them into a broader CX program of work.
I also spent a lot of time in meetings with our partners and customers. You can't design experiences for customers if you don't understand them. To do that, you need to get out of the office and talk to them. Go and see them on their premises – chances are, you'll pick something up from seeing their environment that you'll never get from survey feedback. This branch of research is called ethnography and it's extremely valuable.
In between all of that, I'd chat to the sales people with whom I sat in the office to understand what was going on in the marketplace – what customers were saying about our offers, our competitors, the products they wanted, etc.
To keep me focused and constantly remind me of where I was and where I was going, on the wall at my desk were the organisation's goals, my current numbers and my annual targets.
My days were extremely busy. More often than not, I would eat lunch at my desk while on an audioconference.
At the end of the day, when I wanted to wind down on the tram or plane home, I'd listen to a podcast. I have no hesitation in recommending Malcolm Gladwell's "Revisionist History". Every single episode is fascinating!