Customer Service: 4 Ways to Reduce Effort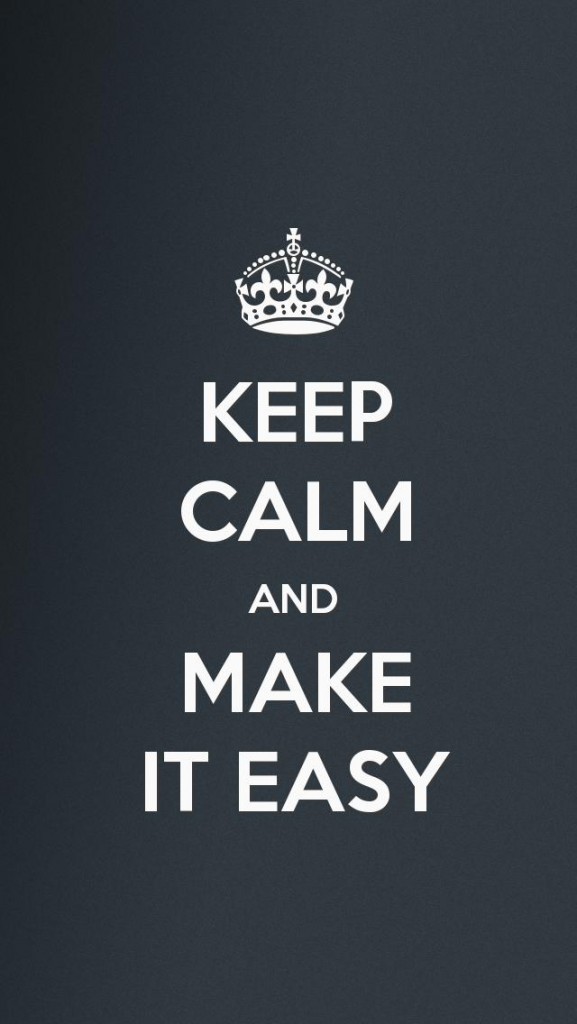 Today's post is by Holly Chessman. She provides four excellent tips to make it easier for customers to deal with you. 
As more business moves to the online world, it becomes challenging to differentiate yourself from others. One critical way to do so is by making it clear that you are a customer service oriented organization. After all, 58% of online customers will spend more on companies that provide excellent customer service.
What qualifies as "excellent customer service?" Well, 55% say easy access to information and support can make them fall in love with a brand. With that in mind, your best bet is to ensure your customers' online experience is as effortless as possible.
Here are four tips to help you ensure that happens.
1. Offer comprehensive self-service options
Fact: 45% of online customers will leave your site if they can't quickly find answers to their questions. That's why the first line of defense in customer service is self-service.
Note that self-service options don't have to reside in a single place. You can sprinkle them throughout your website, offering your customers a multitude of ungated information through a combination of avenues. Examples include:
Well-written web pages describing your product/service
FAQs covering the questions that customers ask most often
Product manuals, requirements, integrations, etc.
Along with self-help, you should always include an email address in case customers have additional questions that need quick but perhaps not immediate answers. That way customers will save other channels for more complex or unusual questions, reducing effort for themselves and your business.
2. Offer the phone
By improving the help section on your website, teams can reduce calls by 5%. That said, providing great self-help options doesn't mean you can now eliminate your phone channels.
The truth of the matter is that 46% of customers prefer to talk to customer service on the phone about complicated issues. The phone provides an avenue for connecting with a real person, which can be comforting when customers are confused or encountering problems. For many, how they are treated on the phone can be the turning point for whether their loyalty is strengthened or they switch to a competitor.
Don't hide your phone number or make customers fill out a form before they can contact a real person. Put your phone number in a prominent place on your website – and preferably on every page.
3. Offer chat
Adding chat as well as phone options can offer benefits to both your business and your customers.
As far the business goes, customer service representatives can be running several chat windows at once. This increases their ability to handle larger customer loads while reducing the need for the business to hire additional staff.
On the customer side, chat provides an easy way to quickly reach a company representative. In addition, there are many people these days who are used to communicating via texting. For them, chat is the logical step when it comes to connecting with a business.
4. Offer cobrowsing
Adding a visual connection through cobrowsing takes customer service to the next level. Cobrowsing solutions enable agents and customers to be on the same page – literally.
With the click of a button (and no download), agents can instantly view and interact with customers' web browsers, guiding customers through complex processes. Note that agents can only see what is on their company's web page, and not any other open browser tabs or applications on a customer's computer. That means privacy and security aren't concerns.
Cobrowsing eliminates the time and effort usually needed to describe what customers are seeing, guide customers to the correct place on the website, or show customers how to complete a process. Even better, agents can empower customers by teaching them to manage process themselves. Giving quick tutorials before completing customer interactions lowers churn by 6% and reduces callbacks regarding the same issue.
An added benefit of using cobrowse is the possibility of an upsell. With a happy customer on the line, agents (who at that point have made a connection with customers and understand their needs) can offer other purchases that may fit their needs.
Bonus tip
All of the avenues mentioned above provide great opportunities for solving customer issues through a private avenue. You definitely also need to include easy access to your social handles on your website. However, if you can provide customers with effortless access to private channels for solving their issues, they are more likely to save their public comments for positive feedback and reviews.
Holly Chessman, Vice President of Marketing for Glance Networks
Named one of New England's Top 40 Influencers in Content and Digital Marketing, Holly understands the power of building customer relationships online. She has a comprehensive understanding of business strategy and the skills necessary to produce and enforce results-driven marketing processes and campaigns. Holly is passionate about implementing strategies and visual engagement solutions that result in rapid revenue and happy clients. She can be contacted via Twitter at @HollyChessman or @glancenetworks.