In To Africa – Lessons From The Greenfields of CX
Today I'm proud to share a post by Julia Ahlfeldt, CCXP, a CX consultant in Cape Town.
2019 marks nine years since I packed up my apartment in San Francisco and took a giant leap of faith and moved halfway around the world to Cape Town, South Africa. My husband's work prompted the move, and at that time, customer experience was beginning to gain momentum and cohesion in the United states, but that wasn't the case in South Africa. Far from it. Smartphones were still only in the hands of a small percentage of consumers, broadband connectivity was a luxury and a legacy of highly regulated markets meant that competition was limited. Market conditions weren't exactly ripe for the rise of empowered consumers. Needless to say, business leaders weren't overly concerned with customer experience and it was a frustrating environment for a budding young CX professional.
Fortunately for me (and for South African consumers) those market dynamics started to shift in the early 2010s, and the Age of the Customer did arrive in South Africa. Being here during this time and being part of the resulting business transformation process has been thrilling and challenging – sort of like the professional equivalent of living in the Wild West.
By now customer experience has been embraced by many business leaders in the US, Europe and other markets, but it's still a fledgling field of work in some economies and sectors. CX also hasn't "arrived" in all sectors. B2C offerings in hospitality, retail, media, financial services were the first to feel the impact of empowered consumers and respond, but other B2C industries and the B2B world are still on the starting blocks of CX.
As I reflect on my experience here, I think there are lessons that might be of value to other CX professionals who are also paving their way on the frontier of our profession in new markets or sectors.
I've summarized these thoughts into 2 key learnings:
Acknowledge the stage of CX awareness
When I arrived in South Africa, it was immediately apparent that I couldn't have the same conversations with executives about customer experience. CX wasn't even on their radar. In several instances, I had to introduce the concept from square one. Many of my early projects pertained to customer research and insights or market strategy. Businesses were still interested in their once-per-year survey, but struggled to connect the dots between findings and real change. As I tried to elevate the customer mandate, I sometimes found myself unprepared for the extent of work required to foster buy-in.
We all know that if you don't have leadership support, CX is dead in the water. Leaders may be nodding their heads, but that doesn't mean they've drunk the CX punch. If you find yourself working in a new market or industry, I'd suggest taking the time to evaluate how the environment has been impacted by the Age of the Customer. Ask yourself: Is technology ubiquitous among customers? Are customers informed buyers? Do they have abundant choice? Is disruption on the horizon?
The longer these factors have been at play, the more likely business leaders will be clued into the importance of customer experience. This impacts the role of a CX change agent, so take the time to suss things out. If all else fails check out your new environment's business publications to look for clues about what the business community is focused on.
"Mind the gap" between service providers and customers
I'm originally from the United States, and while I like to think of it as a pretty diverse place, South Africa is on a different level. They call it the "rainbow nation" for a reason. South Africa has 11 national languages and many cultures coexisting side by side. This diversity is part of what makes South Africa special and unique, but it also means that the marketplace is filled with a variety of perspectives, values and decision-drivers. Pair this with one of the world's higher Gini coefficients (measure of wealth inequality), and you have a recipe for CX challenges.
In order for brands to provide meaningful experiences to customers, they need to understand their customers' wants and needs. The greater the distance between business leaders or employees and the brand's customers, the more difficult it is to deliver experiences. And in South Africa the distances are vast and pervasive. Imagine an insurance executive with a six-figure salary making decisions about a product for consumers who earn less than $300 per month. Or a hospitality employee who is expected to provide a 5-star experience, but has never been on the receiving end of similar service. Customer journeys here are littered with opportunities for misunderstandings.
While South Africa is a particularly extreme example, these disconnects between companies and consumers can happen anywhere. As a CX professional working in a new environment, it's worth understanding these gaps so that you can help teams bridge the divide.
I've learned so much since moving to South Africa, and I can't imagine my career journey on any other path. Moving to this market has been challenging at times, but also incredibly rewarding. If you are considering taking a career jump out of your comfort zone, whether that's to a new role, new company or a new country, I encourage you to do it. But remember keep your eyes open to the unique dynamics impacting CX in your new environment.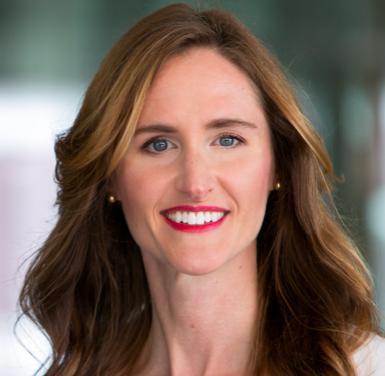 Through her company Julia Ahlfeldt CX Consulting, Julia helps organizations gain market leadership through customer-centricity. Originally from the USA, she is now one of Southern Africa's foremost Customer Experience experts. Julia leverages her knowledge of global best practices and understanding of the local market to create customized solutions that unite organizations around the customer. Julia is a Certified Customer Experience Professional (CCXP), an internationally recognized accreditation held by only a few people in Southern Africa. When not working with clients, Julia hosts an excellent podcast on all things CX called Decoding The Customer and can regularly be found putting her thoughts out on Twitter.
Image courtesy of Unsplash.