The Smarter, Faster Future of Marketing … with Voice of the Customer
Today's post is by guest blogger Jon Burg on how technology can be used to capture feedback, improve customer understanding, and ultimately deliver better experiences.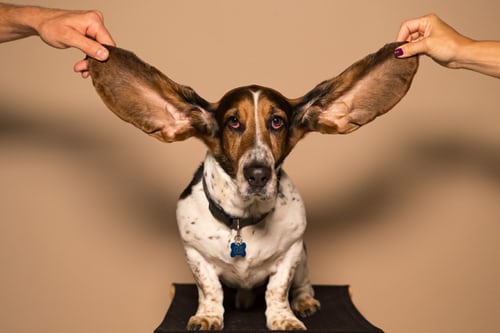 (Image courtesy of Unsplash)
The modern, always-on dynamic exchange between businesses and their customers opens new communications channels and marketing opportunities for forward-thinking brands. Marketers that connect these new customer engagements with their existing business goals, tools and processes will see remarkable performance results across every aspect of their business.
This new dynamic represents a new era of digital marketing. Forrester calls this The Age of the Customer. In the Age of the Customer, marketers learn from, engage and optimize their every effort based on real-time customer feedback and performance analytics.
For example, your performance analytics tell you which visitors are abandoning their purchases. Collecting targeted customer feedback from these visitors will quickly reveal their reasons for abandonment and motivations. Now that you understand your customer journey, and why they aren't converting, you know how you can improve your performance. Whereas funnel optimization used to take weeks or even months of trial and error, marketers can now impact their performance in just days.
This potent mix of Voice of the Customer insights and performance analytics improves every element of the modern marketing program. Collecting feedback as part of an A/B or multivariate test accelerates your insights by telling you why customers prefer one variant to another. Listening to the Voice of the Customer on frequently trafficked self-support pages is dramatically reducing inbound call volume, introducing significant savings. And placing listening posts on social media pages (e.g. AT&T) is bringing customer support directly to frustrated customers, silencing potential detractors and providing a safe platform for marketing efforts.
Over the past 3 years we have witnessed the proliferation of mobile connectivity. The rise of mobile apps and connected devices introduced a new format of rapid, on-demand customer engagement. Mobile customers expect every interaction to be both fast and valuable, or they will not return.
At the same time, this mobile connectivity extends the reach of your digital Voice of the Customer efforts. Gathering targeted customer feedback in mobile apps helps mobile marketers improve their app store ratings, increasing app usage and related revenues. And this same mobile ubiquity is helping retail marketers collect feedback to improve their in-store experience and conversions.
In our digital world, we can touch, track and optimize our customer journeys at a greater scale than ever before. With well-crafted Voice of the Customer programs, we understand and relate to our customers with unprecedented depth and meaning. As a marketer, this transformation is both exciting and inspiring. It is great for business and fantastic for customers.
Welcome to The Age of the Customer.

Jon Burg is the Marketing Evangelist with Kampyle, the leading global Voice of the Customer platform. Kampyle enables enterprises to listen, understand, and act on customer feedback across every touchpoint, collecting real-time customer feedback on websites, mobile sites, apps, social media, email, and at point-of-sale. 
Powerful customer segmentation and third party integrations with analytics, e-commerce and CRM solutions deliver rich, actionable insights. Automated routing and comprehensive real-time feedback management dashboards allow businesses to act on their customer feedback in real time, delighting customers and positively impacting their bottom line.
To learn how you can make your impact with Voice of the Customer, schedule a complimentary 30-minute consultation today.