Why Your CX Isn't Receiving Positive Reviews (And How to Fix It)
Today's post has been contributed by UX specialist and web designer, Lexie Lu.
One of the top ways businesses differentiate their brand from the competition is through the customer experience (CX). Gaining someone's business and keeping it isn't easy in a global marketplace. Make a misstep, and the consumer simply goes to their computer and finds fifteen other options on where to take their business.
A personalized and stellar customer experience is the only way to gain and keep loyal followers. In a rapidly changing Internet world, you absolutely must stay on top of your game and figure out why your CX might not be working as well as it should. Here are six possibilities.
1. No Real-Time Interaction
About 64 percent of consumers say they want a company to respond to them in real time. Real-time interaction can make the difference between failure and success. If your customers want someone to answer their questions immediately, you can outpace the competition by offering this level of service.
You can add this type of interaction in many ways. Some brands choose to engage on social media, answering questions rapidly. Another idea is to add as many points of contact to your site as possible, such as live chat and a toll-free number.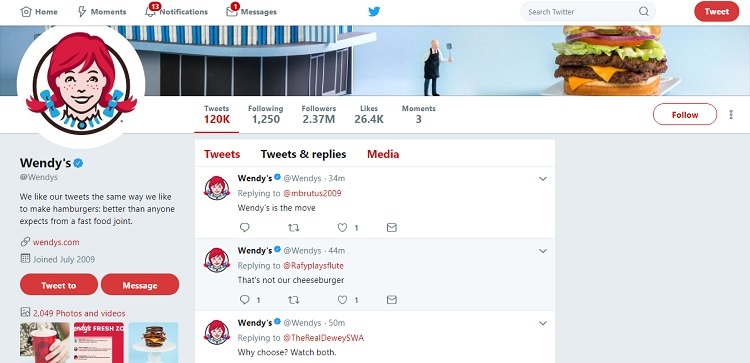 Wendy's has gained quite a following of 2.37 million with their tongue-in-cheek and humorous posts. One thing they do is engage on social media. They respond quite frequently to customers who add @Wendys to their posts. In the screenshot above, you can see that much of the day is spent replying to fans. This type of real-time engagement attracts more followers and more potential customers.
2. Duplicate or Boring Content
Have you ever searched for a topic and read several articles that all sounded the same? The issue of duplicate content is real. With so many articles posted each and every day, it is inevitable that some content will be repeated. Visitors are tired of seeing the same old content over and over. If you don't differentiate yourself from the competition, then site visitors have no reason to return to your site over the millions of other sites out there.
Fortunately, you can focus on some simple things that will help you create excellent content that drives people to your site. Take the time to dig into your analytics and figure out just who your target audience is. You should then customize content to match their interests.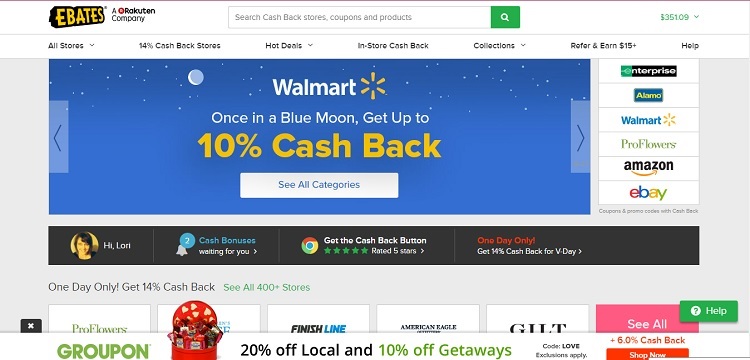 Ebates is a website that has personalization down to a science. When you log in, you can see how much money you've received in rebates on the top right. Your name will appear next to that number, too. The slider features various rebates you'll want to check out, but over on the right of the slider is a list of sites you've visited recently. These are typically places where you shop often, making the entire experience personalized to your specific shopping habits.
3. No Multi-Channel Servicing
If your CX is receiving bad reviews, part of the problem could be in the training of your customer service reps. Customers hate repeating their issue or having to go through multiple people before getting to the one who can offer a solution. Eighty-nine percent of customers report being frustrated with having to repeat an issue to more than one representative.
Fortunately, you can fix this problem easily. One way to fix it is to have a system where the first point of contact records the issue in detail. This process might involve recording the call or having the tech type in the situation the customer is experiencing. If the call does need to be rerouted, the new rep simply reads through or listens to the issue and can pick up the call and let the customer know that they are aware of the problem and know how they can fix it. Systems and training will resolve issues with servicing.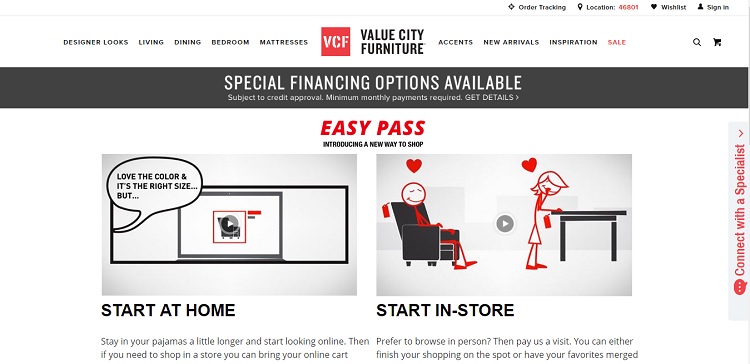 Value City Furniture did a brilliant job with their omni-channel servicing, creating a way for people to browse online and take that browsing history to their local store to see the item in person. Instead of spending hours shopping online only to begin again, customers can seamlessly move from online shopping to in-store shopping or do it the other way around and start in store but order online. They call their program "Easy Pass."
4. Poor Customer Service Philosophy
Failing to have a customer service philosophy that puts the customer first can result in customer churn. It's important to have a plan in place so that everyone in your company is on the same page when it comes to how you treat customers.
About 70 percent of your customer's experience is made up of how customers feel they are being treated. Happy customers drive sales, so it is worth getting to know who your customer is and what you can do to keep him or her happy. Providing stellar service happens when everyone in the company puts the customers' needs first.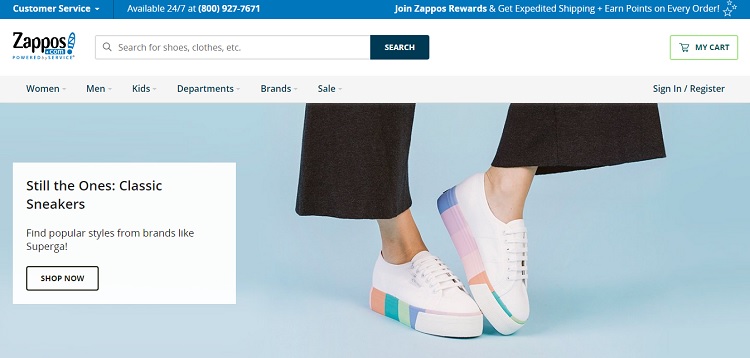 Zappos is known for their excellent customer service and is almost legendary for going above and beyond for customers. One example is the time a best man in a wedding ordered his shoes from Zappos. He ordered them in time, but UPS had a routing issue, and the shoes weren't going to arrive. He called the company, and they overnighted him a pair, saving the day and saving him from embarrassment.
5. No Personalization
Sometimes customers feel like they're just a number and the company doesn't care about them as an individual. In such a busy, hectic world, it's easy to get lost in the crowd. However, people really want to feel as though they matter.
Companies can personalize the shopping experience in a number of ways to fix this issue. For example, greet the customer by name when they land on your website. Pay careful attention to algorithms and send customers specials that they would be most interested in. Personalization can help your bottom line because the customer feels understood.
6. Lack of Self-Service
70 percent of consumers expect a website to offer self-service options. They can be anything from shopping quietly on your own to a FAQ section that answers basic questions. In a digital world, people expect everything faster and easier. Allowing for some common tasks to be completed easily will take your self-service options up a notch.
Self-service is efficient and to the point. It helps not only the consumer but also the company. However, don't forget other elements of a good customer experience. Even though the customer might go through the entire shopping process without any human interaction, take the time to touch base via email or social media so that they stay engaged.
Simple Fixes
Fixing your CX and gaining satisfied customers is a matter of making a few simple changes to your sales process, customer service and website. If you want to provide excellent CX and get rave reviews, you have to dig deep and really get to know your customers and what they want. If you don't focus on CX, you risk losing those customers to a competitor who is focused on the experience. Find out what issues you might be having, and start earning more customer loyalty right away!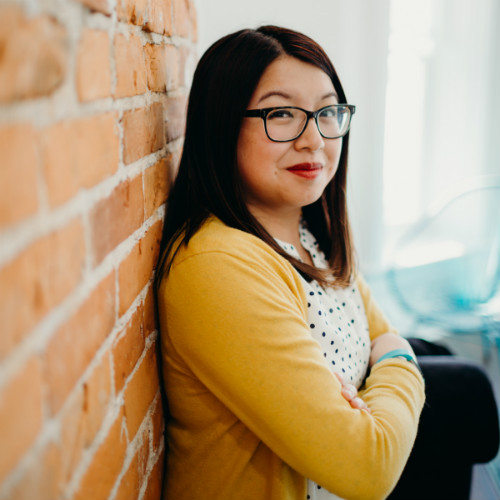 Lexie is a UX designer and CX enthusiast. She loves creating mobile app prototypes and working on A/B testing.  Check out her blog, Design Roast, and follow her on Twitter @lexieludesigner.